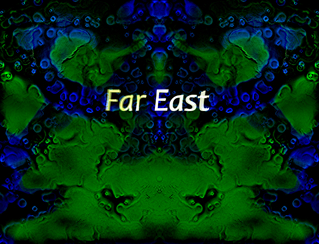 Spoiler warning!
Beyond this point are spoilers! Read at your own risk.
Far East is an upcoming game being created by AoD Entertainment, created in the RPG Maker MV engine. It features side view turn based battles and is set in the world of Elleamore.
The game centers around Nel and Elise, two members of the Hawk Elf race living in the Hidden Village. Their lives are one day disrupted when the leaders of the village, Lord Ayron and Tama reveal an invasion from the Kingdom of Cale is on the way, and the only hope of survival is to send the youngest members of the village away. While they escape, the invaders arrive and prepare to bring destruction to the Hawk Elf people.
Gameplay
Edit
The game features the following gameplay aspects:
Survival Mode - The main party must survive by hunting monsters and animals to survive, fighting off hunger, thirst, and various climate threats.
Sideview Turnbased Battles - Combat is animated and done in a sideview system, allowing for a more action oriented fighting system.
Multiple Storypaths - You will play as various parties exploring on their own in the wild, with four separate pairs of cast members working together to survive. Each party will have their own story arcs and plots, and their own requirements in order to survive their race's downfall.
Release Date: TBA
Edit